Northeastern University/Temple Beth Sholom Lecture Series
January 25, 2019, 7:30 pm
Temple Beth Sholom
50 Pamela Road
Framingham, MA 01701
Add to iCal | Add to Google Calendar
The TBS Adult Education Committee invites you to the second event in the Northeastern University/Temple Beth Sholom Lecture Series featuring
Dr. Dov Waxman.
Friday evening, January 25, 2019 at 7:30PM
Trouble in the Tribe: The American Jewish Conflict Over Israel
Israel used to bring American Jews together. Now it is driving them apart. Dr. Dov Waxman, Professor of Israel Studies at Northeastern University will explain why. His book by the same title explores the increasingly contentious place of Israel in the American Jewish community.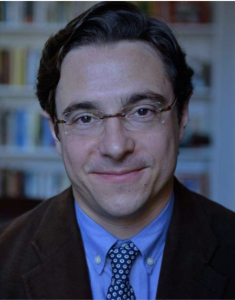 Dr. Dov Waxman is professor of political science, international affairs, and Israel studies, and the Stotsky Professor of Jewish Historical and Cultural Studies at Northeastern University. He is also the co-director of the university's Middle East Center. He is the author of three books: The Pursuit of Peace and the Crisis of Israeli Identity: Defending / Defining the Nation (Palgrave, 2006), Israel's Palestinians: The Conflict Within (with Ilan Peleg, Cambridge University Press, 2011), and Trouble in the Tribe: The American Jewish Conflict over Israel (Princeton University Press, 2016). His next book, The Israeli-Palestinian Conflict: What Everyone Needs to Know, will be published by Oxford University Press in 2019.