Temple Beth Sholom is an egalitarian conservative congregation affiliated with the United Synagogue of Conservative Judaism and the Synagogue Council of Massachusetts. Founded in 1885, our congregation has a rich, vibrant tradition cultivated for more than 100 years by dedicated spiritual leaders, caring support staff and active congregants.

It is the mission of Temple Beth Sholom to create and provide a dynamic, family friendly, caring, and spiritually rich environment for its members, to cultivate and strengthen the bonds of understanding of our Jewish heritage and to foster meaningful connections for Jewish learning, celebration, social activities, and community… to help build and sustain a vibrant Jewish community in Metrowest.
We reach out to all… the young and the young-at-heart.
We hope that you will visit Temple Beth Sholom, inquire about our programs and make our house of worship your home.
Read the full mission statement.
What's New at TBS
Temple Beth Sholom and MetroWest Jewish Day School have teamed up with support from Gateways: Access to Jewish Education to create CHESED of MetroWest. CHESED of MetroWest offers Hebrew school programming designed for students with moderate special needs to students and families in MetroWest Boston. Learn more…
Rabbi Laurence Bazer has been called for active duty as Deputy Director of the Joint Chaplains Office of the National Guard. Read the full press release.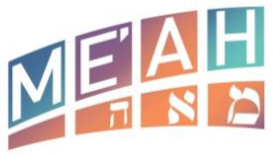 Join us this Fall at Temple Beth Sholom for Me'ah Classic
Embark upon a fascinating two-year, 100 hour journey through the narrative of the Jewish people from ancient to present times.
Explore in-depth four key areas of Jewish history: Hebrew Bible, Rabbinics, Medieval, and Modern.
The course will meet Thursday evenings beginning October 11, 2018.
Download the flyer for full details. Download the registration form and return by October 4, 2018.