Temple Beth Sholom is an egalitarian conservative congregation affiliated with the United Synagogue of Conservative Judaism and the Synagogue Council of Massachusetts. Founded in 1885, our congregation has a rich, vibrant tradition cultivated for more than 100 years by dedicated spiritual leaders, caring support staff and active congregants.

It is the mission of Temple Beth Sholom to create and provide a dynamic, family friendly, caring, and spiritually rich environment for its members, to cultivate and strengthen the bonds of understanding of our Jewish heritage and to foster meaningful connections for Jewish learning, celebration, social activities, and community… to help build and sustain a vibrant Jewish community in Metrowest.
We reach out to all… the young and the young-at-heart.
We hope that you will visit Temple Beth Sholom, inquire about our programs and make our house of worship your home.
Read the full mission statement.
What's New at TBS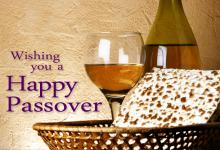 To assist you in your Passover preparations, the 2018 Rabbinical Assembly Passover Guide is now available for download.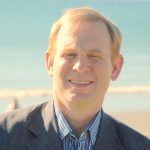 How the Bible Became Holy
Featuring Dr. Michael Satlow of Brown University
Dr. Michael L. Satlow is professor of religious studies and Judaic Studies at Brown University. He received his Ph.D. in 1993 in Ancient Judaism from the Jewish Theological Seminary and has written widely on the social and religious history of Jews in antiquity. He also maintains an online database called "Inscriptions of Israel/Palestine" (www.brown.edu/iip) and has created a podcast series, "From Israelite to Jew," freely available on iTunesU. He has held a Guggenheim Fellowship and was a Fulbright Scholar in Israel. He is the author of How the Bible Became Holy published by Yale University Press.
Our Weekend:
Friday, March 9, 7:30pm, Kabbalat Shabbat Services followed by discussion and festive Oneg
Dr. Satlow will speak on "Ezra and the Torah"
Saturday, March 10, 9:30am, Shabbat Services followed by discussion and Kiddush Luncheon
Dr. Satlow will speak on "Is the Torah Holy?"
Sunday, March 11, 9:30am, Learning With the Cantor
Rav-Hazzan Scott Sokol will speak on "How the Bible Became Chanted"
Please RSVP online or by contacting Fern at 508-877-2540 x205 before February 23, 2018


Give your child a hands-on Jewish education in a warm and safe community! He/she will have fun with other children while beginning their Jewish education.
Your child will be in the K/1 classroom on Sunday mornings from 9:00 am – 12:00 noon, September 2017 through May 2018.
There is no membership requirement and  you only pay a $75.00 materials fee for books, crafts and art.
Please contact Geri Segel, Education Leader with any questions at 508-877-2540 ext. 2013 or LeadTeacher@beth-sholom.org.