Temple Beth Sholom is an egalitarian conservative congregation affiliated with the United Synagogue of Conservative Judaism and the Synagogue Council of Massachusetts. Founded in 1885, our congregation has a rich, vibrant tradition cultivated for more than 100 years by dedicated spiritual leaders, caring support staff and active congregants.

It is the mission of Temple Beth Sholom to create and provide a dynamic, family friendly, caring, and spiritually rich environment for its members, to cultivate and strengthen the bonds of understanding of our Jewish heritage and to foster meaningful connections for Jewish learning, celebration, social activities, and community… to help build and sustain a vibrant Jewish community in Metrowest.
We reach out to all… the young and the young-at-heart.
We hope that you will visit Temple Beth Sholom, inquire about our programs and make our house of worship your home.
Read the full mission statement.
What's New at TBS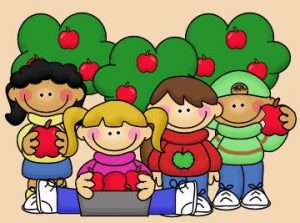 Join us Sunday, September 18th at 10:00am for Apple Picking at Tougas Family Farm in Northborough 
Meet at the picnic tables near the entrance of Tougas Farm. We'll start with a Jewish enrichment activity and then take a hayride into the orchard for apple picking. We look forward to making new friends, having fun together, and getting into the Rosh Hashanah spirit! Contact the Young Families committee with any questions.
Cost is $26.00 per family of 4 and 1 peck of apples, $36.00 per family of 6 and one-half bushel of apples.