Posted on November 17, 2019
We are still experimenting with the best time to start Friday night services.
Beginning December 6, all Friday night services will begin at 7:00pm and will be followed by a dessert Oneg.
Please note, services on Friday, November 15, 22, and 29 will remain at 6:30pm. There will be no 6:00pm Nosh.
Posted on September 17, 2019
In response to concerns about exposure to mosquitoes carrying the EEE virus we have decided to cancel the intergenerational apple picking event. Please check our website for future family oriented events!
Posted on September 8, 2019
Ha'yom is our multi-generational, family-based progressive service for the second day of Rosh Hashanah. Learn more from the Hayom 2019 flyer (pdf), or click here to purchase tickets.
Posted on August 28, 2019
Visit the new Holidays at TBS page (under the Worship menu) for everything you need to know, throughout the year, about holidays at TBS. Service times, service locations, flyers and more that we'll be updating all year long.
Posted on March 28, 2019
We are t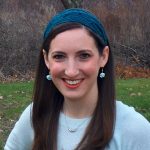 hrilled to announce that the congregation voted on Monday night at the TBS Special Meeting to accept the recommendations of the Rabbi Search Committee, Ritual Committee, and Board of Directors to hire Allison Poirier as our new Rabbi, effective July 1, 2019. We are all very excited to welcome Allison, her husband Matt, and their 3-month old daughter Maya into our community.  Read the full press release.
Posted on March 26, 2019
The Rabbinical Assembly Pesah Guide is available here. It will answer all your questions about preparing your home for Pesah.
We wish you a Happy and Kosher Passover!
Posted on August 30, 2018
The High Holidays are upon us again! We look forward to celebrating with you throughout from Rosh Hashanah and Yom Kippur all the way through Sukkot and Simchat Torah! For details on our service schedule including times for Junior Congregation and Babysitting, please see our High Holiday Guide (PDF). Shana Tovah!
Posted on August 8, 2018
TBS is pleased to offer our multi-generational, family-based progressive service for the second day of Rosh Hashanah, on Tuesday, September 11, 2018 from 10:30 am until noon. This service will run concurrently with our traditional sanctuary service, but outdoors under a tent. Learn more about this unique service here and contact the temple office for more details.